Residential Tree Services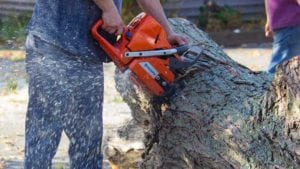 Ron's Tree Services works with homeowners throughout Santa Rosa Beach, 30A, Miramar Beach, Destin and South Walton County areas. We proudly offer residential tree removal, stump grinding, trimming, deadwooding, storm recovery and lot clearing. We are fully licensed and insured so you can rest assured that qualified experts are on hand to evaluate and conduct your job to the highest standards.
Our team of trained professionals has over 20 years of experience in the South Walton County area tree service industry. We offer exceptional customer service and professionalism with all our residential customers and always strive for 100% customer satisfaction and will ensure your tree removal expectations are being exceeded.
Ron's Tree Services
Over 27 Years of Experience
Fully Insured for Residential and Commercial tree services
Dependable service that is completed on time and on budget